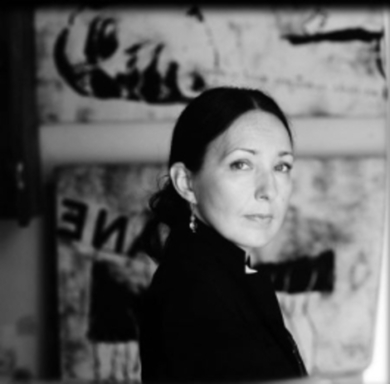 Laisvydė Šalčiūtė
Laisvydė Šalčiūtė is one of the most active Lithuanian conceptual artists of her generation. She creates paintings, artistic installations, assembled media works, photographs, graphics, drawings, and literary texts. She has organised over forty personal exhibitions and participated in over 100 group exhibitions in Lithuania and abroad.
Šalčiūtė's works are in the collections of the Lithuanian National Museum of Art, Vilnius, MO Museum, Vilnius, and the MK Čiurlionis National Art Museum in Kaunas.
Šalčiūtė's intertextual works are remarkably sensual, whilst sometimes also ironic.
The artist explores the idea that our feelings are culturally formed. Such 'learned' feelings influence society, directing thee motions, intuition, and experience of individuals.
Šalčiūtė often practises artistic appropriation in her works, creating new meanings by taking images from different contexts and drawing paradoxical relationships between them.