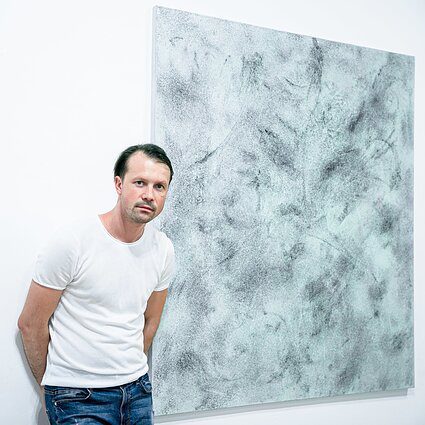 Rodion Petroff
J. Stacevičiaus / LRT nuotr.
Rodion Petroff (born in 1985) lives and works in Klaipėda city.
In the year 2011 at Vilnius Academy of Arts he achieved Master's degree of Fine Arts. Years 2011/2013 – the winner of the biennial "Young European Creators (orig. JCE)"; years 2012, 2013, 2014 – the finalist of the Young painter's prize. He has organized 14 personal exhibitions and has participated in more than 30 group exhibitions in Lithuania, Germany, Poland, Holland, Sweden, Norway, Belgium, France, Italy, Spain, Portugal, Austria, Hungary, Slovakia and China.